Getting started by sorting out the weapon classes.
In L4D2, weapons break down in 3 sections. Tier 1, 2 and 3. This makes it easier to rely on which would by default standard be the most beneficial to your team, however during certain situations a shotgun could be a lot more handy compared an Automatic Weapon because of their stopping power, clearing potential and their ability to kill a witch in one hit. This all relies up to your decision and team to decide whichever roles they wanna play, it's really important to plan out which part you will contribute.
Sidearms and Melee's
Whenever you have to reload, a side arm can be the one to fulfill the job if you need more clearing power. This however comes down to two categories to which don't have much variables, but one can suit more your play style than another. It all goes to which ever you prefer to rock on.
Hitpoint System
Despite having all the statistical stats every weapons deal per bullet or pellets, the source engine features the bullet variables to which for sometimes your shot might be a little less or more powerful. In details, most of the time body shot will be the basic HP dealer for example 36 from the Pistol, but when distance is greater, the bullet loses some of his power and end up leaving little extra HP for infected to keep fighting back and this can be lethal on your end. Never be too sure about the HP you remove.
Each infected possess different variables for body damage; e.g. Charger arms reveal to be more sensitive to damage compared to chest or stomach shots. Those listed below are an average calculation at close range, they may vary around the classes.
Headshot: 4x
Stomach: 1.25x
Legs: 0.75x
Chest: 1x
Combine any damage values to these and you should get an idea of the amount your weapon may output. For any more details, damage drop off over distance will be displayed to each weapon section.
On the other side, friendly fire is far different. Depending on what difficulty you play, mistaken shots and accident will punish your team by removing the total amount of damage you deal with the current weapon you used. The whole body of the survivor beside the feet and hands are vulnerable to damage, doing the same amount no matter where you hit.
Easy results no HP to be remove, but the player still get to have a punishement within his stats.
Normal/Versus deals for 10% the damage a shot would normally do on a infected.
Advanced starts to make friendly fire a must to avoid by removing 50% the damage of the shot.
Expert makes totally no exceptions, 100% of the damage will wipe away the health bar of the victim.
Note: Melee weapons remains very low into friendly fire incidents, but be aware of the chainsaw. IT'S A DEVASTATING WEAPON.
Tier 1 : Uzi and Mac-10 (Smg and Silenced Smg)
At first glance, SMG's don't hurt as much. However, if underestimated you may notice how quickly health can drop off since they have an high fire rate and short reload time.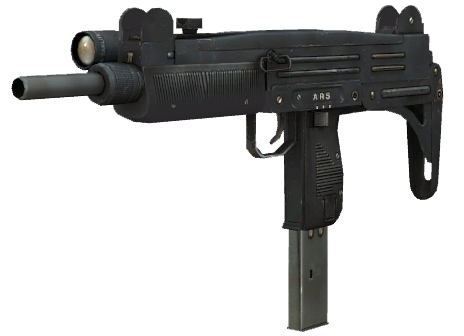 Damage per Shot: 20
Damage drop ratio: 0.84
Penetration power: 30
Capacity: 50
Carry Capacity: 480
Rate of Fire: 960/minute (16/second)
Damage per Second: 320
Damage per Magazine: 1000
Total Damage: 10600
The Uzi is the weakest of all weapons, however used with a laser sight it can become a very lethal bullet hose. Good at picking commons because of it's run and gun accuracy. Headhunting is most likely the best thing this weapon can do at closer range, even against incoming hordes.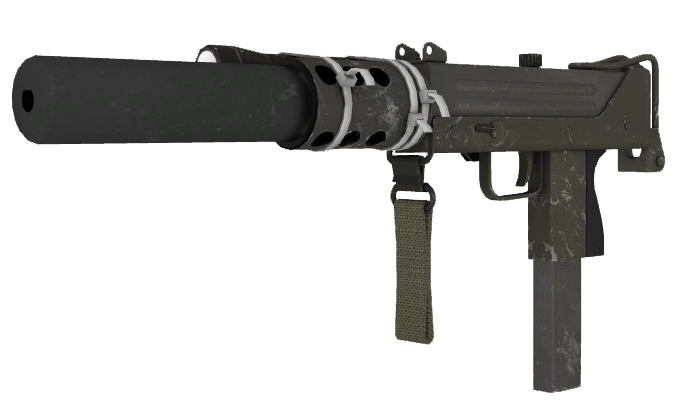 Damage per Shot: 25
Damage drop ratio: 0.84
Penetration power: 30
Capacity: 50
Carry Capacity: 650
Rate of Fire: 960/minute (16/second)
Damage per Second: 400
Damage per Magazine: 1250
Total Damage: 17500
The Mac-10 is the third weakest weapon of all damage per shot wise, as you might first notice though is higher than the Uzi, this proves the Mac-10 to be a lot more efficient dealing damage overall, but with power comes consequences to which is accuracy, weapon spread and kick, all upon player decision which ever they prefer best.
If you put both weapons against each other, the Mac-10 can be very good at picking off Normal/Versus commons since 2 bullets deal 50 damage, compared the Uzi's 40 for 20 per bullet, even tank slaying benefits from 250 extra damage.
However the Uzi having better handling can be much more efficient with headhunting causing you to save ammo and clear even faster.
Tier 1 : Pump Shotgun and Chrome Shotgun
Pump shotguns are the most favored weapons by the players for killing special infected, back in L4D1 emptying the weapon entirely would require the player to pump the shell into the barrel. Not anymore for some reasons, nonetheless. Each possess slightly different perks, coming down to preference.
Damage per Shot: 250 (10 pellets * 25 damage each)
Damage drop ratio: 0.7
Penetration power: 30
Capacity: 8
Carry Capacity: 56
Rate of Fire: 69/minute
Damage per Second: 287.5
Damage per Magazine: 2000
Total Damage: 16000
Despite stats being identical, the pump shotgun might sometime manage to go through floors the chrome shotgun cannot, this is unknown why. It's spread can allow wider clearing compared the chrome shotgun.

Damage per Shot: 248 (8 pellets * 31 damage each)
Damage drop ratio: 0.7
Capacity: 8
Carry Capacity: 56
Rate of Fire: 69/minute
Damage per Second: 285.2
Damage per Magazine: 1984
Total Damage: 15872
Having a tighter spread, everything such as skeets or witch crowning becomes a lot easier if your aim can handle it.
Putting both against each others, they are mostly identical and can accomplish all the same tasks. Having infinite penetration through infected up to 300 units, the pump shotgun doesn't require all pellets to skeet/crown where as with the chrome if you are slightly off it'll be very punishing.
Shotguns have a damage reduction of 15% against tanks and only benefits a multiplier of 1.25 for headshots. So aiming for the body should be heavily more considered than headshotting. Body shots at close range are a must for maximum damage.
As a notice, witches "cannot" be crowned in the body at difficulties higher than normal/versus. Only the head.
Tier 2 : M16A2 Assault Rifle, FN Scar Combat Rifle, AK-47 Assault Rifle
Assault rifles might be the most volatile and reliable weapons in the hands of a good player. All 3 possess very different stats, but generally. They get the job done even for careless players.
Damage per shot: 33
Damage drop ratio: 0.97
Penetration power: 50
Capacity: 50
Carry capacity: 360
Rate of Fire: 684/minute
Damage per second: 376.2
Damage per magazine: 1650
Total damage: 13530
The M16A2 is the weapon of choice for all around situations, the fast reload and ability to fire controlled shots compensates for the lack of damage, this one can be nullified by headhunting. Though being an heavier assault rifle, run and gun is not the most viable idea unless you are at CQC. Undisciplined players might find themselves to run out of ammo quickly, so trying to make your shots count can not only save you ammo, but be a very efficient horde clearer and special infected hunter.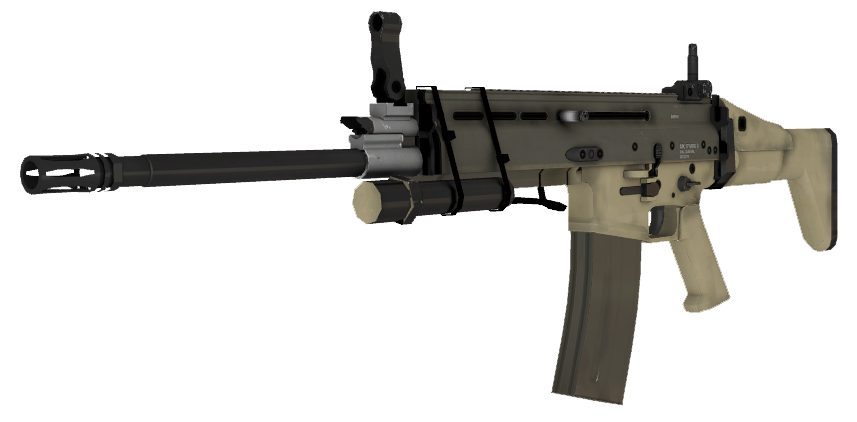 Damage per shot: 44
Damage drop ratio: 0.97
Penetration power: 50
Capacity: 60
Carry capacity: 360
Rate of fire: 502.3/minute
Damage per second: 368.4
Damage per magazine: 2640
Total Damage: 18480
The FN Scar has the largest magazine out of all weapons, unfortunately the fire rate is limited by the three round burst mode making it harder to headhunt, this may however help players conserving ammo. In term of usage, the FN Scar reveals itself to be really good at run and gun, it's accuracy being superior to the M16A2, also has less recoil, weapon spread and kick making it easier to keep your bullets to where you want them to go. All those pro's come with the slowest of all reload times compared other rifles. Being slightly more powerful otherwise, the FN Scar makes out to be the best rifle at handling tanks (I.E: Slowing down, constant damage output.) because of it's larger magazine that out numbers damage of all other assault rifles.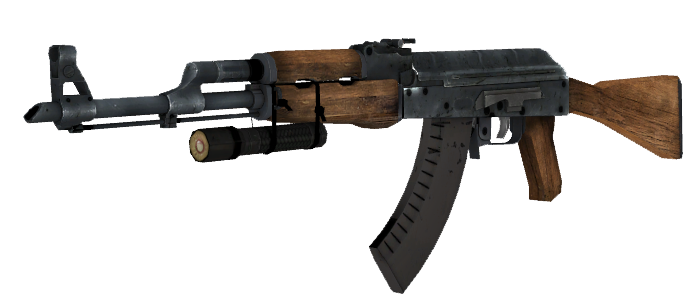 Damage per shot: 58
Damage drop ratio: 0.97
Penetration power: 50
Capacity: 40
Carry capacity: 360
Rate of fire: 461.5/minute
Damage per second: 446
Damage per magazine: 2320
Total Damage: 23200
The AK-47 sacrifices all for firepower, so powerful commons infected will fall like flies at Normal/Versus difficulty (One shot anywhere). With the highest total damage, damage per shot and second out of all assault rifles. This is the weapon that can slay any enemies in a matter of time, every actions of AK-47 is short lived, magazine wise but also reloading actually being faster than the FN Scar. It can be reliable for one tapping special infected in the head, but further the target, the harder it becomes.
All being set, the AK-47 would be the clear winner at regular difficulties. However, other rifles might easily turn the table around at plenty other situations, such as being pulled by a smoker, attempting to skeet, handling a tank or saving teammates that are caught at far distances. This is all depended of your play style mostly.
Tier 2 : Tactical Shotgun and Combat Shotgun (Benelli M4 and Spas-12)
Compare these like the Pump Shotgun and Chrome Shotgun. Wider spread vs Tighter spread, more weaker pellets vs less more powerful pellets.

Damage per shot: 253 (11 pellets * 23 damage each)
Damage drop ratio: 0.7
Penetration power: 30
Capacity: 10
Carry capacity: 90
Rate of fire: 200/minute
Damage per second: 840
Damage per magazine: 2530
Total damage: 25300
Weaker pellets as a trade off for having even more than the pump shotgun, this may increase your chances to successfully skeet a hunter or crown a witch in comparison of the Spas-12.

Damage per Shot 252 (9 pellets * 28 damage each)
Damage drop ratio: 0.7
Penetration power: 30
Capacity 10
Carry Capacity 90
Rate of Fire 200/minute
Damage per Second 836
Damage per Magazine 2520
Total Damage 25200
The Spas-12 spread grows bigger per shots compared the Benelli M4, so spamming shots to kill a leaping hunter might put you to the bigger disadvantage. Nonetheless, is more accurate and tighter than the Benelli M4.
These possess the same 15% tank damage reduction alongside with the 1.25 headshot multiplier instead of 4x. Body shots at close range are a must for maximum damage.
Tier 2 : Hunting Rifle (Mini-14) and Military Rifle (MSG3)
None of them are more powerful. Only different pro's.

Damage per shot: 90
Damage drop ratio: None
Penetration power: 50 (Infinite through infected.
Capacity: 15
Carry capacity: 150
Rate of fire: 240/minute
Damage per second: 360
Damage per magazine: 1350
Total damage: 14850
As a sacrifice for the magazine size, the Mini-14 is potentially more accurate and reliable without it's scope. So accurate, you can even run and gun with it at closer range. So accurate, you can be 100% while moving using the scope. It's the gun of choice for hunting down specials.

Damage per shot: 90
Damage drop ratio: None
Penetration power: 50 (Infinite through infected.)
Capacity: 30
Carry Capacity: 180
Rate of fire: 240/minute
Damage per second: 360
Damage per magazine: 2700
Total damage: 18900
For it's accuracy as a trade, the magazine becomes way larger. Making it the reliable weapon to defend positions or picking off commons, running with the Military Rifle can be punishing too, however if scoped, it is possible to recover accuracy quicker and move around also.
It's either offense or defense. Against a tank however, the military rifle wins unless it comes down to very close range.
Tier 3 / Special Tiers
Rare, but very efficient. Special tiers or Tier 3 can be devastating helpful weapons if properly used.

Damage per shot: 400-1000 (Situational)
Damage drop ratio: 0.97
Penetration power: None
Capacity: 1
Carry capacity: 30
Rate of fire: approx. 16 RPM
Damage per second: Too many variables to be considered.
Damage per magazine: 400
Total damage: 12000
Well placed shots against commons can clear area's easily, tanks are very vulnerable to those, with damage going up to 1000 if directly hit. All infected, beside's the witch and also charger unless having a survivor pinned down will die in one direct blast.

Damage per shot: 50
Damage drop ratio: 0.97
Penetration power: 50
Capacity: 150
Carry capacity: None
Rate of fire: 545.5/minute
Damage per second: 454.5
Damage per magazine: 7500
Total damage: 7500
The M60 is a one shot kill to any common infected on any difficulties. Unfortunately limited, those should either be kept for a tank or a panic event.
Only available on:
No Mercy
Death Toll
The Sacrifice
The Passing
Cold Stream
P220 & Glock 19, Desert Eagle (Desert Cobra)
They may seem weak, but they can do a lot more than appearances can show.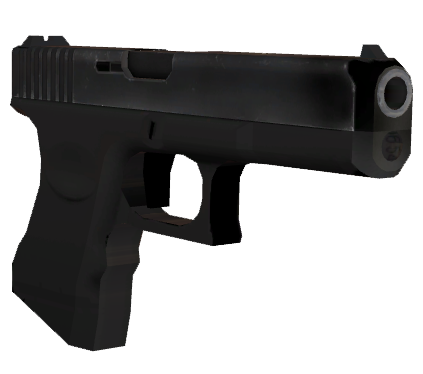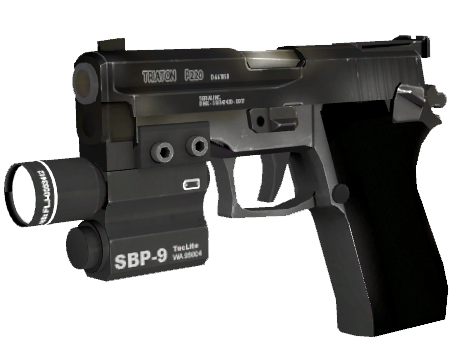 Damage per shot: 36
Damage drop ratio: 0.75
Penetration power: 30
Capacity: 15 (30 if dual-wielded)
Carry capacity: Infinite
Rate of fire: 300 (600)/minute
Damage per second: 175 (350)
Damage per magazine: 540 (1080)
Total damage: Infinite
Slightly more powerful than the M16A2, one pistol can be rather hard to deal with, however when dual'd. The values beside firepower double, becoming somewhat like a pocket semi-auto rifle without the accuracy, but still good picking at range if you have a lesser accurate weapon. These are great back up if you have quick fingers.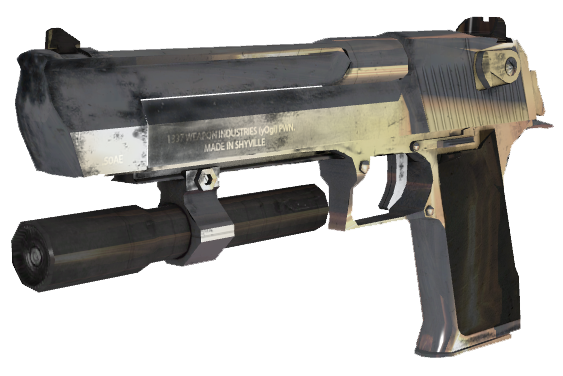 Damage per shot: 80
Damage drop ratio: 75
Penetration power: 50
Capacity: 8
Carry capacity: Infinite
Rate of fire: 198
Damage per second: 267
Damage per magazine: 640
Total damage: Infinite
If you are patient to take infected one at a time, this is the weapon for you. Able to kill commons in one hit anywhere, any difficulties. While being incapacitated, the accuracy of the Desert Eagle is the same as standing still would be, making it to be probably the one weapon that would easily turn a game around, providing the best cover possible a downed survivor could.
It's a tight comparison, but the Desert Eagle shows itself to be more efficient if you don't like pressing the fire button too often, also considering the incapacitated benefits. The dualies are best used if headhunting like the Uzi.
International Weapons (Known as CS:S weapons.)
Unlikely to appear unless you are on a special server. These weapons introduces different stats and mechanics that can extend the game experience.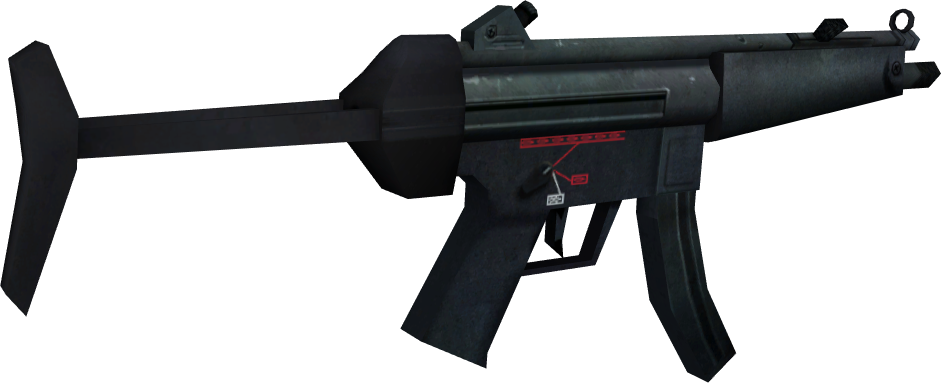 Damage per shot: 24
Damage drop ratio: 0.84
Penetration power: 30
Capacity: 50
Carry capacity: 650
Rate of fire: 800/minute (13.3/second)
Damage per second: 320
Damage per magazine: 1200
Total Damage: 16800
As the second weakest weapon, the H&K MP5 holds itself in between damage and accuracy of both other SMG's by the cost of a slightly longer reload time and slower fire rate.

Damage per shot: 33
Damage drop ratio: 0.97
Penetration power: 50
Capacity: 50
Carry capacity: 360
Rate of fire: 686/minute (no scope)
444/minute (scope)
Damage per second: 376 (no scope)
244 (scope)
Damage per magazine: 1650
Total Damage: 13530
Featuring a faster fire rate than the M16A2, the SG552 is an ideal upgrade if you'd rather use a scope than firing controlled shots with the other assault rifles. There is a bug in game that extends the reloading time too.

Damage per shot: 90
Damage drop ratio: None
Penetration power: 50 (Infinite through infected.)
Capacity: 15
Carry capacity: 180
Rate of fire: 66/minute (1,1/second)
Damage per second: 100
Damage per magazine: 1350
Total damage: 17550
Basically a Mini-14 with a extended mag, only bolt action. A bit like a shotgun meant for distant combat. Not efficient for CQC clearing.

Damage per shot: 115
Damage drop ratio: None
Penetration power: 50 (Infinite through infected.)
Capacity: 20
Carry capacity: 180
Rate of fire: 57/minute (1/1.05 sec)
Damage per second: 110
Damage per magazine: 2300
Total damage: 23000
The most powerful damage per shot weapon. It can kill most special infected with one headshot, aside the charger who is being left really hurt. Still not efficient for CQC clearing.
All of these weapons are usually not available, if you do have the chance to get them. Make sure to fully use their features.
Melee weapons
All of them do the same exact 300 HP damage. Each have a different ways to proceed. First off the kind of damage it do, the speed, the cool down, the range and knock back.
Fire Axe
Type: Slashing
Knock Back: Low-Medium
Range: Medium-Long
Speed: Slow-Medium
The fire axe is considered the most easy and convenient weapon to all kind of situations. It's reach along with the slow wide swing allow players to level, break tongue and clear more infecteds while some other melee weapons can't achieve. Only main flaw could be the long cooldown. Hitboxes may vary from time to another, slightly to left and right.
Found in of all campaign except:
Dead Air
Death Toll
Blood Harvest
The Parish
Baseball Bat/Cricket Bat
Type: Bludgeoning
Knock Back: Low
Range: Medium
Speed: Medium-Fast
Both bats makes it very easy to run into hordes and doesn't knock back, infected killing everything in it's reach of damage which is not too small, while cool downs are very short. If you see one before a crescendo event, it will be a good a idea to take it. Both have a curved swing that can be predictable because of it's pattern, can allow levels to be easier.
The Cricket bat is only available in certain maps meanwhile the Baseball bat is found in all of em.
Crowbar
Type: Shredding
Knock Back: Medium
Range: Medium
Speed: Medium
Normal cool downs, rather wide swing, average range, does knock back as well. Consider the crowbar as the one in the middle of all. Only the reduced amount of hitboxes can be a problem, however always render the same.
Found in every map except The Parish and Swamp Fever.
Katana
Type: Slashing
Knock Back: Medium
Range: Long
Speed: Medium-Fast
The most of all player choice over the Fire Axe, the Katana actually renders a longer reach than the axe but the fast speed kinds of downsides the use of 360 clean up requiring more slashes to clear the infected getting pushed back. The two swings will render slightly different hitboxes from each other.
Found in:
Hard Rain
No Mercy
Dead Air
The Sacrifice
Dead Center
The Passing
Dark Carnival
Chainsaw
Type: Shredding
Knock Back: None
Range: Medium
Speed: Fastest
Taking an huge time to start up, after it's done. The chainsaw becomes one good reason to get forcely boomed on or baiting a smoker. Due to the noises, it also draws all nearby infected toward the weapon making it kind of a portable pipebomb, but it's lifespan is limited which is about 30 seconds of use, so making use at events and tank is smart. Surprising a tank can be very hard with it, good tactics could be waiting until the tank run pass you then draw the chainsaw out to bring out the final blow. Only a few seconds and the tank gets to be brought down. Hitboxes are massive and sometimes spread to left and right.
Beware of the chargers, those can resist and pin you down. It cannot be used for full level.
Found in every campaigns, it's a rare item.
Machete
Type: Slashing
Knock Back: High
Range: Medium
Speed: Fast
Not the best tool for handling hordes and rushing parts if you dislike putting lot of efforts due to the high knock back and short swings, every time you will slash a common, another will get in your way and those might stack up a lot as you keep pushing more, but as intended the cooldown is short and the swing pretty fast. The hitboxes are really familiar with the Fireaxe, only that the Machete is shorter.
Found in:
Death Toll
Blood Harvest
Swamp Fever
The Parish
Tonfa
Type: Bludgeoning
Knock Back: High
Range: Short
Speed: Very Fast
This baton is not the same as other melee weapons, the weird swing arc makes it very hard to handle multiple infected while they just keep coming after the knock back effect. Range short, getting the closer as you can is required to land a hit with it. However, if you can aim every infected coming at you, it shouldn't will be a problem. The tonfa has literally the shortest cooldown of all weapons aside the chainsaw and striking so fast, it's possible to land 2 hits on a charger heading toward you and if you are good enough to avoid tank punches, it's health will take no time to drop into the danger zone. This weapon is the most ideal for leveling because of it's predictable first hit curve.
Found in:
No Mercy
Crash Course
Death Toll
The Parish
Frying Pan
Type: Bludgeoning
Knock Back: Low
Range: Short
Speed: Medium
Main advantage about the Frying Pan is the huge and slow wide swings. Getting hoarded? Easy to clean! Most likely to happen often since it spawns in all of the maps that are Cresendo's requiring to run. Familiar hitboxes with the Fireaxe too, Frying Pan is like a machete, but slower allowing you to spread hitboxes! As well, every hits will attract more commons due to the sound.
Found in:
Death Toll
Blood Harvest
Swamp Fever
Hard Rain
The Parish
Golf Club
Type: Bludgeoning
Knock Back: High
Range: Medium
Speed: Medium-Fast
Comes with a painful sound, alongside it's speed being similar to the Katana, hitboxes changes from time to another, left and right.
Found only in The Passing
Guitar
Type: Bludgeoning
Knock Back: Low-Medium
Range: Long
Speed: Slow-Medium
Slow, but wide and long swing, rather similar cooldown to the fire axe. The good main reason to have these is the clearance it offers, but sadly doesn't match up the baseball bat. In fact, the Guitar is like a long Frying pan.
Found in:
Dead Air
Dark Carnival
The Parish
Combat Knife
Type: Slashing
Knock Back: Medium
Range: Medium
Speed: Fast
Consider the knife pretty much the same as the Machete, only differences are that it spawns on any map, the hitboxes never changes but also it slashes from left to right. Requiring a different way to level chargers.
Strategies and setup's
There are various amount of weapon set's you can make, depending the way you choose to play those affects a lot the performance of your team. To make the best out of your availability always pay attention to the primary weapon you use.
Remember, bullets and shells don't act the same. To ensure good and fast efficiency of your presence, sidearms are also important.
Shells Weapon
Any shotguns should be mixed with pistols and not melee weapons. Why? Shotguns are a distant way to input the exact same amount of damage or even bigger without requiring a short reach like melee weapons. Players with shotguns are also the most suceptible targets to get incapacitated first for taking more damage than other teammates due to CQC, to avoid further complication, the wise choice of having Dual Pistols or Desert Eagle can be very helpful.
If you are not enable to use a Desert Eagle or Dual Pistol's, a melee weapon can be useful, but Smoker's will become a bigger threat to you.

Note: Melee weapon's with the ability of breaking smoker tongues are the most recommended.
Sidearms can avoid wasting shells, especially at Medium-Long range. Shotguns are very useless at ranged kills meanwhile pistols will kill faster and help to your ammo conservation. Dual Pistols should be aim for the head and Desert Eagle for the body due to it's one shot kill property on commons.
Bullet weapons
Rifles and SMG's are a lot more different from shotguns, you might be thinking melee's are obviously the best use, but in fact Pistols or Melee's are quite the similar. It all depends from the kind of situation you face and your way of taking out hordes.
If you are an offensive player:
Dual pistols and soon as available Desert Eagle.
Stay in front of the team with strong weapons. Ak-47, FN Scar or Silenced SMG
Aim for the body, if close enough the head can also benefit.
Hold the trigger only at CQC.
(Melee's are not recommended due to chances of getting incapacitated, unless you have good defensive players.)
If you are an defensive player:
Always carry a melee to clear out infected quickly and be ready to help out teammates.
Use accurate weapons. M16, Sniper Rifles or Uzi
Aim for the head.
Burst fire at all times.
This list is all speculation from typical and common situation that may happen often, the game can be very unpredictable and not being as mentioned above. Custom load outs can work well if used properly.
Closure, tips and extra's
Crouching increases accuracy for most weapons, even shotguns, but some as the sniper rifles are not affected by the action unless you want to move while shooting. Staying idle cover a greater field of view and doesn't make any difference to the sniper rifles accuracy that if you were to be crouch.

The scope features allows quicker recover for Snipers, but closer targets might be complicated to aim properly at.
Walking is a great way to ensure faster recover of accuracy when shooting and also includes a temporary invisible aura to the eyes of infected (Versus mode only) until shooting anew.
The dynamic crosshair was made to tell you when the next shot will be accurate, but over time it can be very bothersome. There is a command called "cl_crosshair_dymanic 0", that makes the crosshair remaining idle at all time allowing you to know where principally the bullet is gonna go. But that doesn't mean all of your shots will land right at the place you aim at. Be sure to stand still and not spraying too much when using it. You can bind both activation and deactivation via your keyboard(Ex: bind "insert the desired key" "cl_crosshair_dynamic x", 1 allows and 0 disallows).

Note: To access console, you need to allow it via mouse/keyboard menu settings or put -console into Set launch options of the game (Library>Left 4 dead 2>Property). Press "~" Key to open it when done.
Shooting a witch in the head with a bullet based weapon DOES NOT ADDS UP EXTRA DAMAGE, unless the weapon you hold is capable of stumble her, never go for the head, go for the body! When the witch stumbles, if you get enough time to reach her, you can extend her staggering by shoving her, meaning it is possible to take her down with a Desert Eagle/AK-47, but remains very risky. Be smart within the environmental surroundings, so you can make the best out of the stumble bonus.

Wandering witches cannot be stumbled with normal weapons.
Shotguns are the only one capable of killing a witch in one hit, it does not require a headshot unless the difficulty is higher than normal.

A witch cannot be crown with custom ammo.
It takes 6 headshot with all the pellets to kill a witch on realism.
Shotgun shells feature a pellet in middle of the crosshair, it can travel any distance.
Grenade Launcher can be used to stumble the witch from any mood (Including Wandering) and distance she is, this moment of weakness can be used to either extend her stagger with shoves or land 3 melee hits to finish her off. Remember that grenades must be direct impact.

She cannot be stumbled once set on fire.
Knowing the desert eagle effectiveness into higher difficulty and realism, try to use it the most often as you can for the common infecteds and get to use primary on the special infecteds since none of them gets to have exceptions.
Shooting a tank in the head does not benefit any damage, shooting him anywhere will result in the same amount of damage.
When facing a tank, try making the teammates having assault rifles to distract him since they don't require a certain distance to make up damage meanwhile the others with shotguns can surprise him in his back from very up close, it can be very devastating even if the damage penalty adds up!
The incendiary ammo upgrade over the grenade launcher acts the same up as the molotov only if it's a direct hit on the tank, Those are also very effective against a tank who won't show up for close quarter combat.

One bullet of incendiary ammo acts as a molotov on the witch.
The explosive ammo upgrade is considered as a pack of one hit kills for common and a nightmare of confusion within special infecteds, but can be very devastating if too close from the blast so it is not a wise choice to use those within crescendo events. Regards a good choice for the M60 and makes up pretty well against the tank for the extra damage and slow down. To make efficient use of it, try shooting nearby infected feets on ground so the blast can kill more than one.

Witches set on fire cannot be stumbled by explosive ammo.
Slashing and shredding weapons are the only capable of breaking smoker tongues with the correct timing.
Chunks of rocks thrown by the tank can be destroyed with any weapons, even melee. Only the timing requires to be precise.
NEVER EVER hold the trigger on automatic weapons unless it's close quarter combat, firing automatic on distance targets results into a waste of ammo and damage quicker that you know! Despite having lot of ammo pile into each map. Burst firing is the most efficient way to deal great damage and taking off far targets.
Know your weakness, using different sets of weapons can be fatal to certain situations. For the best example, using a melee weapon and a shotgun can be very embarrassing when it comes to kill distant targets, especially when your target is a tank! To avoid these, grabbing a pistol can be very useful, even if it's only one! Or best alternative keeping the melee weapon when leaving the saferoom until you find a dual set of pistols or a Desert Eagle.
Melee weapons are good to avoid hordes to surrounding you, but in the same time you can double their efficiency with a technique when you get to be boomed on or hit by an AI summoned horde. This technique requires you to do a 360 degrees turn in the same time of using one swing of the weapon, the clear up should work very often depending on what melee weapon you use, as knowing the chainsaw makes the best out of it, so powerful that you might wanna get vomit on purpose just to clear up the place. This trick also works with the shove action.
Every guns possess a bullet penetration, use those to avoid wasting bullets when infected are lined up or many are running at you. Remember shotguns have unlimited penetration at short range only on the infected, not walls. Sniper Rifles the highest from any distance and wall piercing.
Common infecteds and the hunter shares the same similar height meaning that aiming one head results into being ready for another one. Pay attention as they come into horde because headshots are a instant kill for every commons without any exceptions.
Once a bullet hits an infected, it won't be lethal if a survivor gets in it's path behind the infected.
Melee weapons can only hit one entity at a time, if you try to level a charger, you must make sure the first hitbox hit it's head, otherwise it'll fail.
Here an useful chart to show tank performance against weapons.[vignette1.wikia.nocookie.net]
Thank you for reading this guide, hopefully this'll help you into future games!